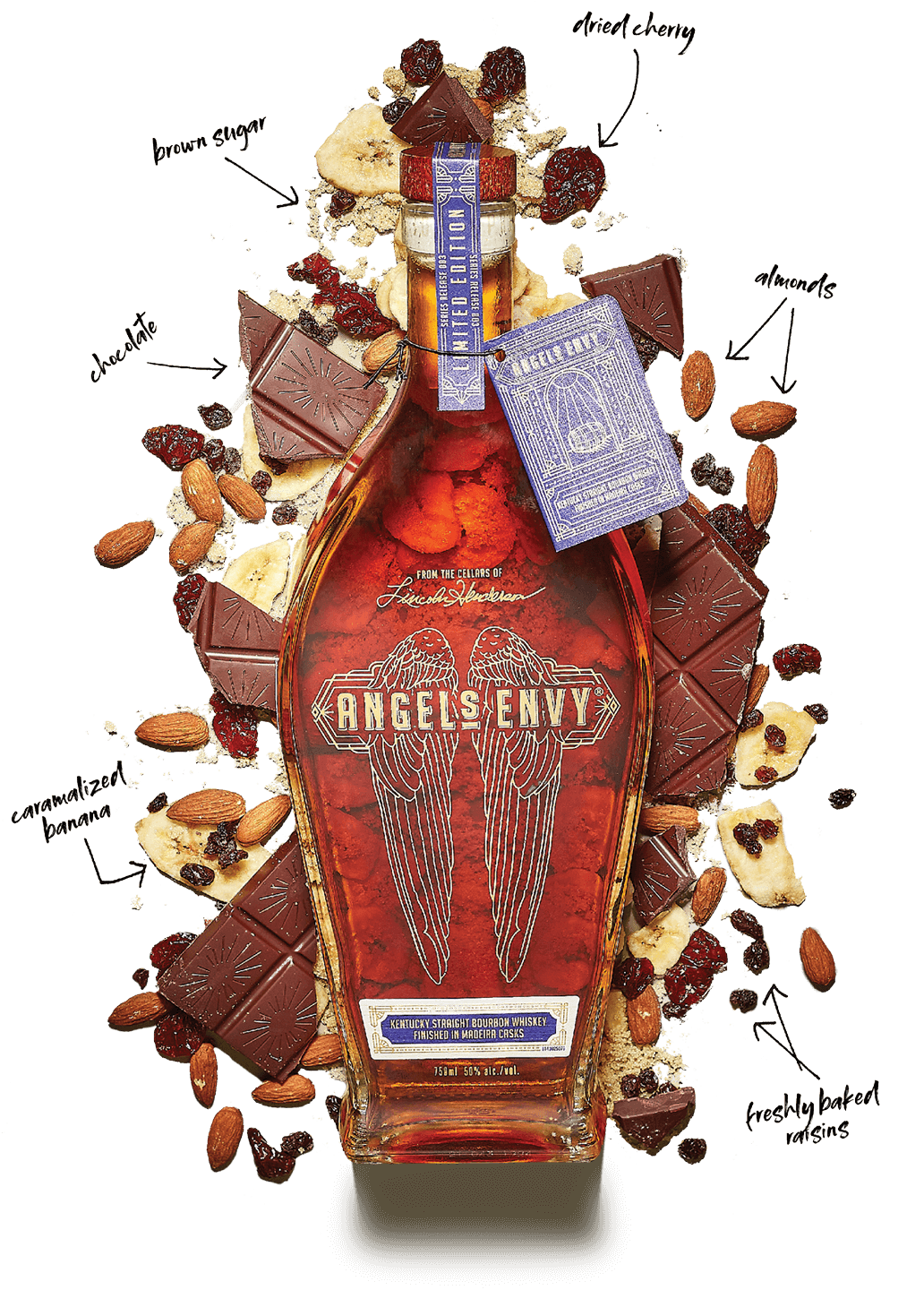 ANGEL'S ENVY KENTUCKY STRAIGHT BOURBON FINISHED In MADEIRA CASKS
In 2015, the Henderson family visited the island of Madeira in search of their next extraordinary finishing barrels. Only after sampling more than 30 varieties of Madeira wine did they find the perfect cask for our third Cellar Collection release.
Madeira wine's unique, centuries-old aging process embodies true craftsmanship. The casks are heated during the aging process to allow for the oxidation that creates the wine's truly remarkable flavor and color profile. With both the dryness of fine sherry and the richness of tawny port, this rare finish is truly worthy of the Angel's Envy Cellar Collection.
Our Kentucky Straight Bourbon Whiskey Finished in Madeira Casks is available at our distillery for a limited time starting June 6th, and can be purchased pre-sale through our lottery on 500 Main.
Nose
Caramelized banana, brown sugar, freshly baked raisins, almonds and faint cherry notes
PALATE
Pleasantly rich, with notes of toasted oak, grass, smoke, leather, chocolate and dried cherries
FINISH
A satisfying finish that lingers with notes of almond and hazelnut