Three Cocktail Pairings to Make Your Season Bright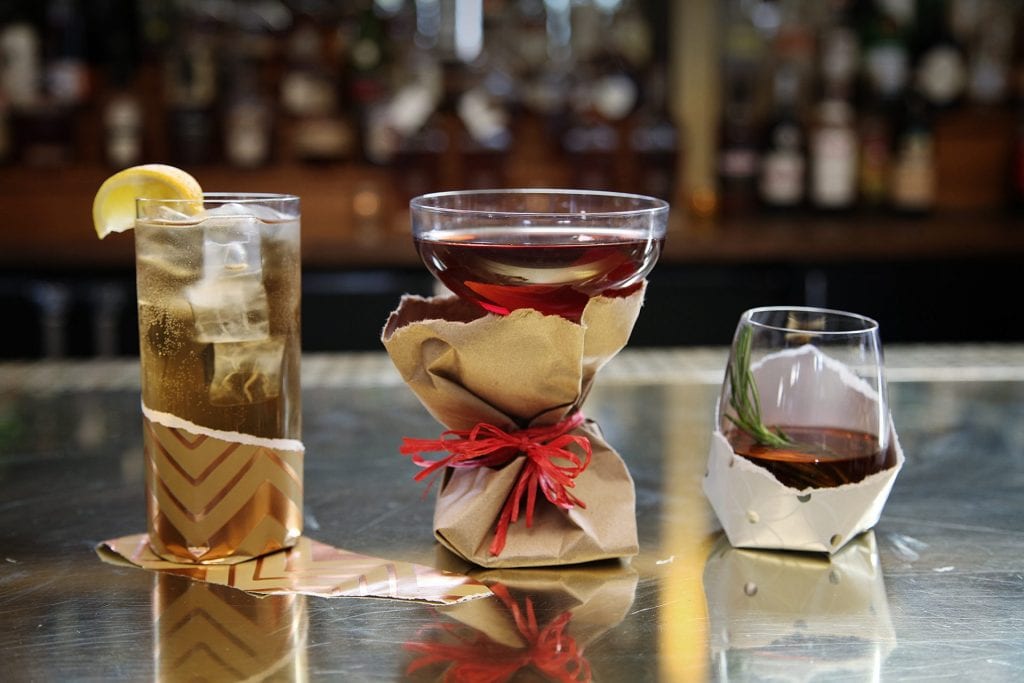 Recommending holiday cocktail pairings can be tricky. Unlike Thanksgiving, many families have their own unique traditions—which is great! But we can't say "this cocktail pairs well with mashed potatoes," because we have no idea if that's a thing your family does for the holidays. While we love our fans that prefer Angel's Envy neat, cocktails are a great way to show your guests that you appreciate them during your celebrations. It's an extra touch that dresses up your spirits and shows that you care. And also, cocktails are delicious.
So back to the pairings. We've narrowed the entrées down to the three most common choices—birds, beef and ham. Vegetarians: we appreciate you too—the bird pairing will be the best match for your entrée, as it will most likely be a leaner protein. While we have no way of knowing what your family's holiday traditions are, we can make an educated guess about your main course. We're happy to offer you cocktail pairings that should impress even the pickiest Grandpa.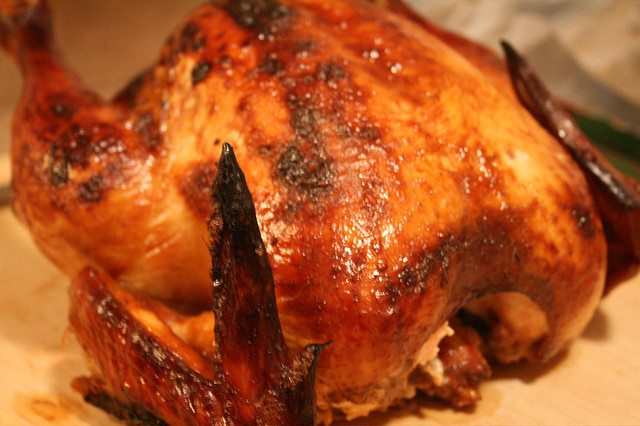 The Bird (Or Vegetarian Entrée)
At some point during the holidays, chances are good that you're going to eat a bird. Maybe it's a turkey. It could just as easily be a duck or a chicken, but it's probably going to happen. We would never presume to suggest our family's recipe over yours, so we'll just stick with a cocktail pairing that works for everyone. Since this dish is usually on the lighter side with a subtler flavor, Angel's Envy has paired it with a bubbly drink that features playful flavors of the season.
Kentucky Holiday
Ingredients:
1½ oz. Angel's Envy
4 oz. Brut Champagne
1 sugar cube
5 dashes Holiday bitters, such as Miracle Mile Bitters Co. Gingerbread Bitters or Dr. Heather Duncan's Christmas Cocktail Bitters
Instructions:
Stir Angel's Envy over ice, place sugar cube into a flute and soak it with bitters. Strain Angel's Envy into the glass and carefully top with Champagne, as it tends to bubble quickly. Garnish with a lemon swath.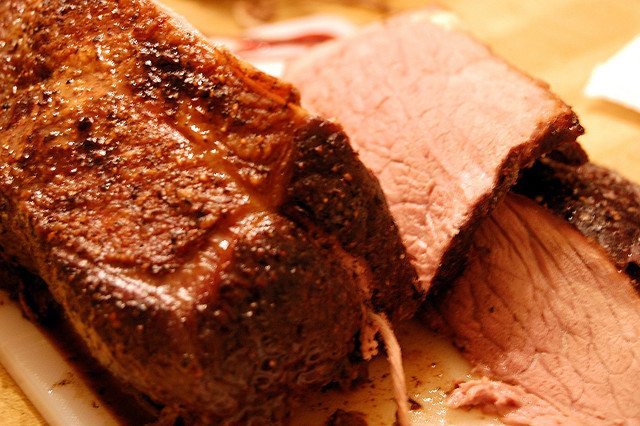 The Beef
Prime rib, roast, or brisket: no matter how you cook or slice it, it's still beef. And no matter how your family serves it up, it's a good starting point for a cocktail pairing. We've picked a rich cocktail with deep, earthy flavors and a heavy port nose that will match your red meat of choice perfectly.
A New View
Ingredients:
¾ oz. of each: Angel's Envy, Pierre Ferrand 1840 Cognac, and Cocchi Torino Sweet Vermouth
¼ oz. Port Wine
4 dashes of Fee's Whiskey Barrel Aged Bitters
Instructions:
Stir over ice, strain into large rocks glass and garnish with orange swath.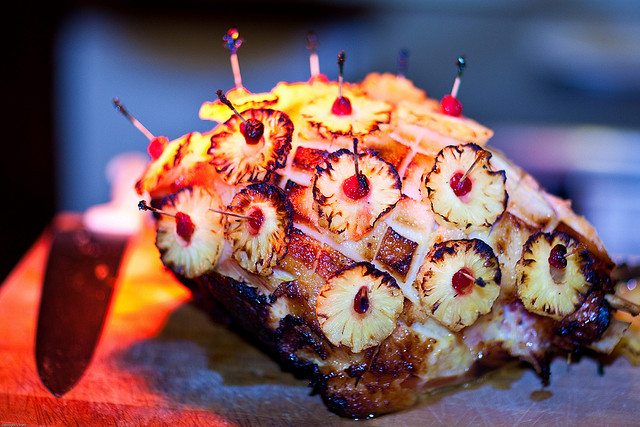 The Ham
Is there a pineapple skewered with a cherry? Maybe it's honey-baked? Ham shows up a lot over the holidays. And if your family is enjoying some this holiday season, we've got an amazing cocktail for you. The Honey Ginger Buck is a sweet and tangy creation that balances nicely with the smoky, meatiness of any ham.
Honey Ginger Buck
Ingredients:
2½ oz. Angel's Envy
½ oz. lemon juice
½ oz. 2:1 honey syrup
3 oz. ginger beer
Fresh ginger
Instructions:
Shake everything but the soda, strain into a Collins glass over ice and grate fresh ginger to taste. Top with ginger beer and a lemon wheel.