Lead Guardian Angel Teta Talks Bubbly and Low-ABV Cocktails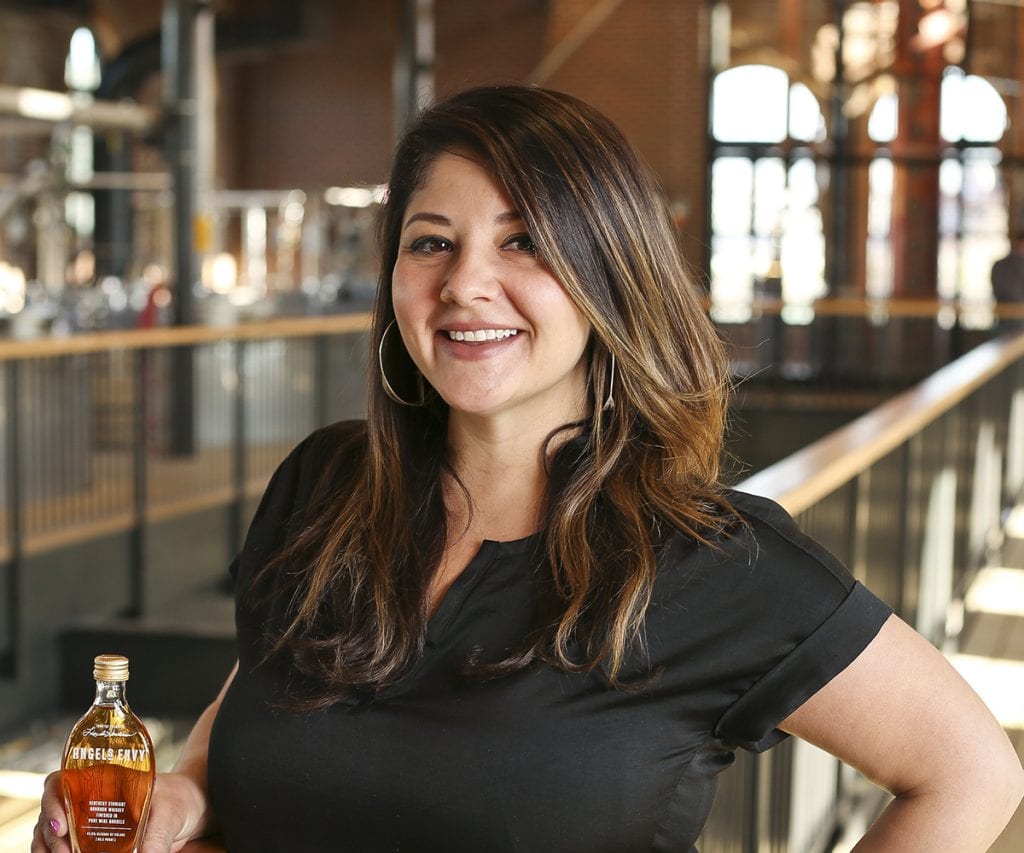 With New Year's Eve here at last, we sat down with Portland Oregon-based Angel Teta, one of our Lead Whiskey Guardians, to discuss bubbly and low-ABV (alcohol by volume) recipes perfect for your celebrations.
As a bartender, how do you feel about New Year's Eve?
People are dressed up very nice, and they're out to have a good time. It's a great night. At the restaurant where I work, we honor an old Catalan tradition. At the stroke of midnight, guests and staff each eat twelve small grapes on a skewer to bring good fortune and prosperity for the next twelve months.
As a celebrant, what are your thoughts on New Year's Eve?
I tend not to go out. Actually, I'm not sure that I've ever had a chance to celebrate while not working. This year, my mom's in town and I'm off, so I think we'll do something special.
Why do you think bourbon and bubbles work so well together?
Bourbon has a traditionally higher proof than other spirits, and the notes work well with bubbles—champagne, cava, rosé or even sparkling waters. Gin is also frequently over-proofed and matched with these sparkling wines because of its more robust herbal and floral notes. When you match lighter, lower ABV spirits with a sparkling wine, sometimes the spirit's flavors can get lost. Bourbon doesn't have this problem, so it's a good fit for these bubbly recipes.
Lower abv cocktails with bubbles are actually my favorite style of drink. They're versatile, refreshing, and perfect for any occasion.
---
My Main Spritz
My Main Spritz was inspired by my personal favorite go-to drink: Angel's Envy, a nice sweet vermouth, and soda water with a lemon twist. I wanted to get a little fancier with it, so adding bitters and Cava really upped the ante. Substituting sparkling apple cider also makes for a lovely seasonal spin.
Ingredients
1 part Angel's Envy
1 part high-quality sweet vermouth
2 dashes Angostura Bitters
2 parts soda
–or–
1 part soda, one part Cava
–or–
1 part soda, one part sparkling apple cider
Directions
Build everything into Collins or wine glass, add ice, stir, and garnish with lemon peel (or orange for more floral, sweet accent)
Join 500 Main and watch Angel as she gives a video demonstration on how to make My Main Spritz!
---
What are some tips/flavor combinations that make for good bourbon and bubbly, or lower ABV cocktails?
Sparkling rosé is always a nice base, because the floral notes pick up on the port notes in Angel's Envy. Vermouth is nice as well. Adding a splash of vermouth to any sparkling cocktail or punch really brings out the port finish of Angel's envy and plays nicely within the flavor profile of vermouth.
---
Buck and Breck
The Buck and Breck is an old classic cocktail that's traditionally mixed with cognac, but well suited for Angel's Envy. It's made in a sugar encrusted champagne flute, using an absinthe rinse as adhesive. The absinthe rinse adds a layer of complexity to the drink that's delicious, without adding too much additional alcohol to the final cocktail.
Ingredients
1 part Angel's Envy
4 dashes Angostura bitters
Absinthe rinsed sugar crusted champagne flute
Sparkling wine (Champagne, rosé, Cava)
Directions
Coat or spritz (from atomizer) the interior and rim of champagne flute with a thin layer of absinthe. Lightly dust the inside of the flute with super fine sugar and gently knock out the excess sugar. Stir the AE and bitters, pour into flute, top with sparkling wine and garnish with a large lemon twist.
---
Reverse Manhattan
I also like the reverse Manhattan, and these vermouth-based drinks are currently having a resurgence on the market, and there are a lot of quality options available. So when you mix a quality vermouth with a quality bourbon, it's balanced and refreshing, and you can enjoy your night for a little longer than you would drinking bourbon straight.
Ingredients
1 part Angel's Envy
2 parts high-quality sweet vermouth
2 dashes Angostura Bitters
Directions
Stir whiskey, vermouth and bitters in a mixing glass with ice, then strain (up) into a martini glass or (rocks) into an old fashioned glass over a single large cube and garnish with a lemon twist.
---
How do you feel about the rise of lower ABV cocktails in general?
I love it because it's going along with the health and wellness trends that are on the rise in the industry. I want my guests to enjoy their time and their spirits in a responsible way. A lower ABV cocktail is the opposite of shot culture–it gives you a little bit more experimentation and a chance to enjoy your night and what you're drinking. There are so many more opportunities now, considering all of the different flavored sparkling water combinations and high quality vermouths.
Do you have any other recommendations for lower ABV cocktails that folks could try at home?
Coffee drinks are always fun. Especially if you need a fun pick me up in the afternoon. Try a splash of bourbon with your favorite creamer, flavored sweetener or even honey. A toddy doesn't necessarily have to be too boozy—you can add a single ounce of whiskey. Sometimes a nip is just right. I also like to add a little pour to my hot apple cider as well.
Thank you and happy New Years!
Happy New Years! Enjoy!