A Holiday Classic from Best Intentions' Chris Marty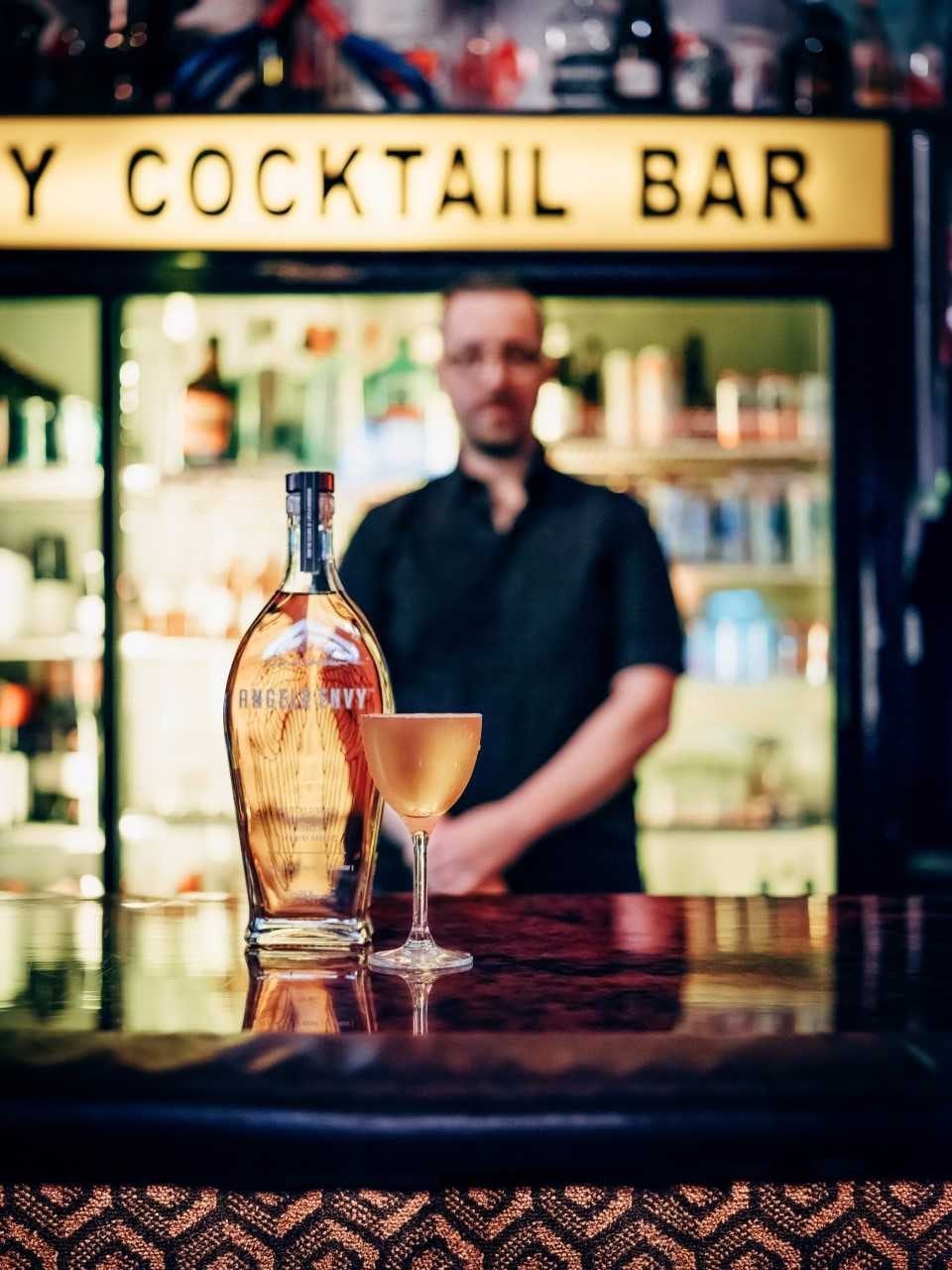 We reached out to a dear friend of Angel's Envy, Chris Marty of Chicago's Best Intentions, for a holiday cocktail recommendation. As always, he didn't disappoint. Here's Chris explaining his unique twist on a classic, the Improved Stinger.
"The Stinger is a drink traditionally made with brandy and white crème de menthe, stirred and poured over ice. In spite of the fact that this would be, by traditional cocktail methodology, a stirred drink, the shaking adds aeration and mouthfeel that's irreplaceable in the drink.
An "improved" cocktail is a traditional cocktail to which either maraschino liqueur or absinthe is added. There's a rich tradition of creating "improved" cocktails by adding one or both of these to the traditional recipe.
Because Angel's is so soft and delicate a bourbon, I'm bringing Wondermint to the party, as it's a much more nuanced mint liqueur than a traditional crème de menthe. It also has a small amount of absinthe in it, adding to the "improved" status here. The Luxardo is the other primary component in the "improved," and lends an earthy base note for the fresh mint to play off of. It's a simple drink to make—shake, pour, shove in face."
2 parts Angels Envy
1 part Death's Door Wondermint
¼ oz. Luxardo Maraschino
1 Large Mint Sprig
Combine all ingredients in a shaker tin. Press mint spring lightly into the mixture with a muddler, including stem. Discard mint. Add ice and shake vigorously, until the shaker tins frost. Strain into a Nick & Nora glass. Serve without garnish.