Drinking Bourbon with Brett Keen — The Whiskey Sherpa of Delilah's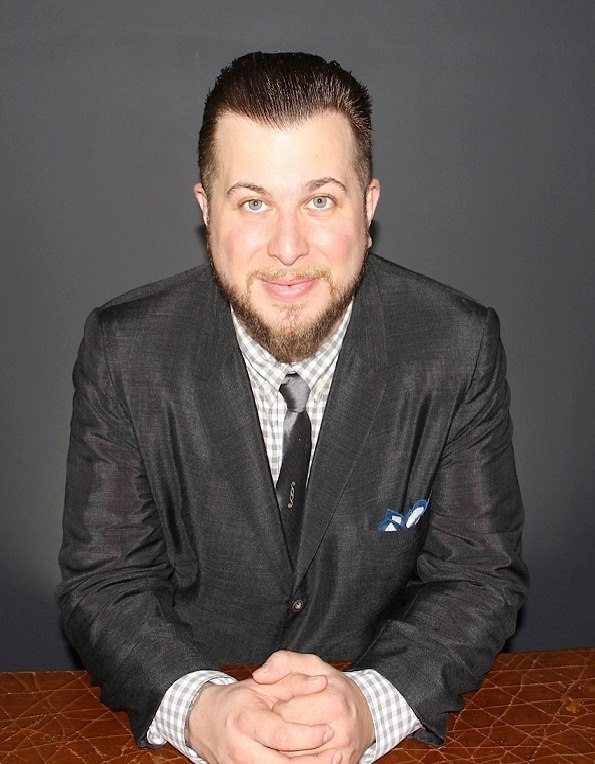 We meet Brett Keen on the second floor of Delilah's, one of the world's truly great whiskey bars. It's early, and while the downstairs is serving a boisterous crowd of bourbon fans, it's still quiet upstairs. He produces a bag full of bourbon samples people have sent him from around the country and small vials from his personal collection. For the first 15 minutes or so, we sip a variety of bourbons—some new, some old—and Brett talks us through each sample, commenting on the bubblegum sweetness of one or the disappointingly over-oakiness of a newer, small-barrel release. Then we finish with Angel's Envy Rye, and he gets down to serious bourbon talk. When you talk to Brett about bourbon, you're going to learn some things.
When pushed to describe himself and his role at Delilah's, which he does with some reluctance, he'd say that he's a "Whiskey Sherpa." For those of you who aren't familiar with "Sherpa," they're the guides who are usually the only reason anyone ever actually reaches Mount Everest's summit. It's a good comparison. He's done a lot of work learning about bourbon, and he's happy to pass that knowledge on. Just be sure to tip well.
Whiskey Sherpa?
I think we have to guide people, and not proclaim to be experts about anything. That's why I describe myself as a Sherpa. I'm a guide. I will show people the way through things but what they like is subjective. I can sit here and talk about all my favorite whiskeys, but no one is "The Authority." No one is the authority of what tastes good to you. Figuring out what you like should be the fun part.
What would you recommend for new bourbon drinkers? How did you develop your palate?
Experience and a lot of drinking. I think it helps getting to know different bottles and distilleries. Start basic, with an 80 proof lighter whiskey. Don't jump in with the strong stuff. Just hang out with a bottle, get to know it. Don't mix it with Coke. Try to understand the recipe and try to pick out the individual flavors so you can recognize and appreciate the unique components. Figure out what you enjoy and then work your way into the older, higher-proof stuff.
What do you think is going to be next on bourbon's horizon?
I think secondary aging processes are going to be big—like what Angel's Envy is already doing.
What do you like about Angel's Envy?
I like that the port finish adds an additional level of sweetness without having to artificially add sweetness. I think rich components are natural to the American palate and enjoyable for most people. So you encounter people that haven't had bourbon before, but want to try it straight. They want to experience bourbon in its natural state. Angel's Envy is a great spirit to bring people into the fold. Especially if they're coming from a wine background. People can access some of those same flavors in Angel's Envy. The dark fruit notes are there, and they provide a reference point for someone who might have never experienced bourbon.
Outside of work, how have you educated yourself about spirits?
Most recently at the Chicago Whiskey Fest, I attended the High West Seminar with David Perkins, and that was fascinating. There were a couple of master distillers in attendance. I saw Kyle Henderson there.
Other than that, I think one of the most interesting experiences was Filson Bourbon Academy. It's a part of The Filson Historical Society in Kentucky and run by Mike Veach. He's probably the only bourbon historian, like that's his job. Before that he was the archivist at Stitzel-Weller for United Distillers. He's a great resource because he's not beholden anymore to any particular distillery, so what he talks about is debunking and dismissing the stories that the big distilleries tell you. Things like "Bourbon came from Bourbon County, and that's why it's called bourbon." Well he has a whole different set of ideas, which are the basis of his course. Generally, he likes to debunk the lore and oversimplification of the American Bourbon history. So he puts you through a pretty intensive one-day lecture and tasting.
Are you interested in getting more into craft cocktails?
Yeah, as long as the cocktails celebrate the base distillate and they're not just the sum of the ingredients. As long as the whiskey isn't just the alcohol delivery method and the natural notes that come out in that whiskey are highlighted and enhanced. What's fun for me now, what I'm doing at home, is really a blending of different bourbons to create flavors of bourbons that don't exist anymore. It's similar to the Lost Distillery Program that they're doing in Scotland. They blends malts trying to replicate the flavors of distilleries that haven't existed for hundreds of years, trying to replicate flavor profiles by using other components. So I do it at home. Trying to get a bottle of some of these spirits could be thousands of dollars otherwise. Even with some of the best bourbons from the 50s and 60s, you're paying a lot of dough. Internet collectors are a great resource for getting information about this. There's a really interesting underbelly to the bourbon community. They're very proud of their nerd credibility, and they've been a great resource for schooling me. These people might invite you into their homes and put out an incredible spread of spirits that you would never have the opportunity to sample. It's pretty incredible.
Do you prefer Bourbon over Scotch?
I enjoy and appreciate both, but bourbon has a better price point. Before dusty hunting and the internet black market drove prices up, you could drive to a liquor store or a passed over liquor store and find an old bottle of amazing bourbon for $10 on a bottom shelf. If you knew what you were looking for, it was like poor man's caviar. It's harder to find good, old bourbon these days, but if you wander into a liquor store with boxes stacked everywhere and it looks like a crazy person lives there, you might be in luck.
So we heard that you're moving to New Orleans.
There are a lot of opportunities down there. Coming from Chicago where the whiskey bar scene, market and general understanding of whiskey is at the forefront of everything that's going on? We are the best whiskey drinking city in the country because of the standard that we set in every bar. I can go to a random burger bar down the street and their backbar is going to have some amazing pours on it. You go down to New Orleans and they're going to have some here or there, mostly the cocktail places, but it's nothing like what is standard in Chicago. So I think I can do some good in New Orleans. I mean, I found my life's passion and I'm lucky enough to be able to work with it. Now I've got to do something with all this.
What are your plans for getting a whiskey program started?
If I gave you all the secrets then you could do it.
I retract the question.