Angel's Envy Looks Back in Honor of Our Founder's Day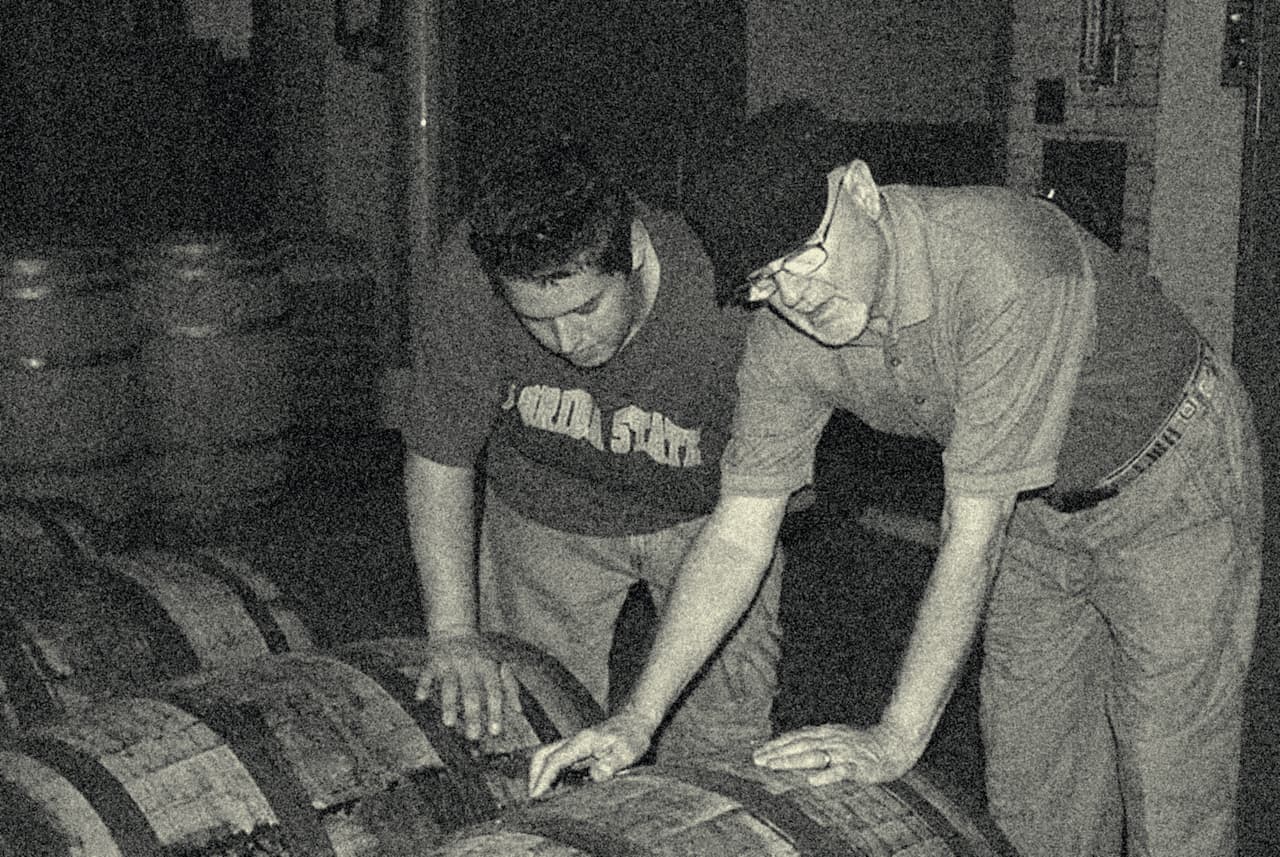 This August 19th is the 10th Anniversary of our Founder's Day—when we filled our very first ruby port barrel with Kentucky straight bourbon. 10 years ago, we couldn't have known what was ahead of us. Very few distilleries had explored secondary barrel finishes for bourbon in any significant volume at that point, much less launched with one. But Lincoln and Wes Henderson had faith in the idea, one that Master Distiller Lincoln had always wanted to explore during the course of his 40-year career, and the rest has been history. Today, we invite you to look back with us over the years at some of the notable milestones of our still relatively young brand.
---
August 19th of 2010
Lincoln, Wes, and Kyle Henderson Fill their First Ruby Port Barrel with Kentucky Straight Bourbon
This act was the foundation from which Angel's Envy has grown, and it set the stage for every finished bourbon and rye that has followed. We wish we'd taken more pictures, but you are rarely aware that you're in the midst of one of life's pivotal moments when you're actually in it—in our experience.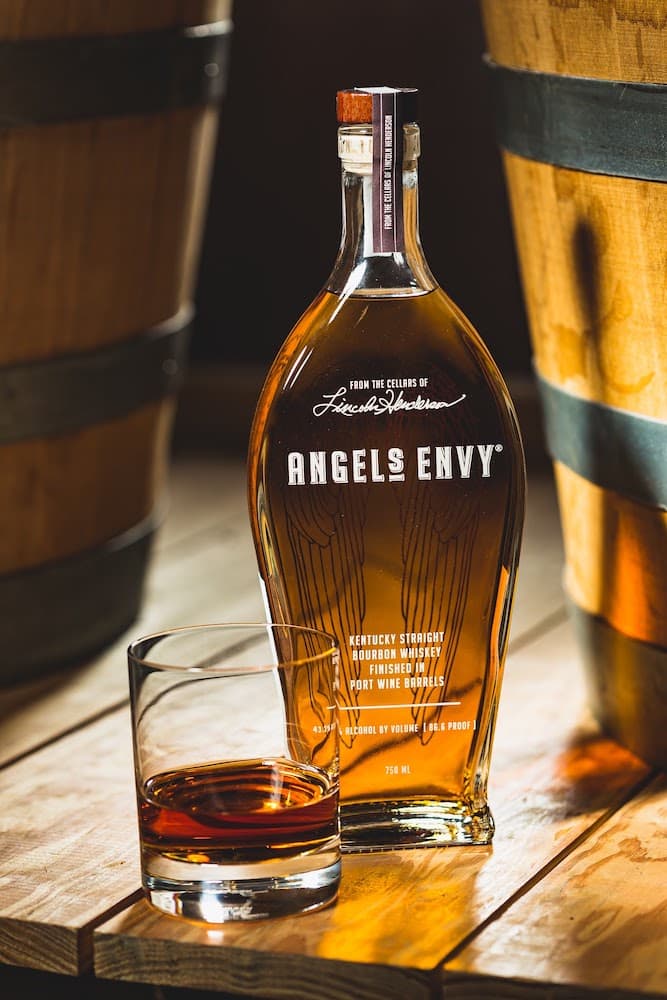 March 2011
Angel's Envy Launches with its First Release of Kentucky Straight Bourbon Whiskey Finished in Port Wine Barrels
We were initially stunned to receive such a positive response. We were actually supposed to launch in October of the previous year, but Lincoln thought it needed more time finishing. It was the right call, and we never have or will try to rush a whiskey until it's good and ready. As we often say, "It's not perfect until it's finished".
November 2012
Angel's Envy Releases its Cask Strength Bourbon Finished in Port Barrels
To date, this was our smallest commercial release—just a few hundred bottles. We genuinely didn't know if there would be any interest in this release, or if people would even notice that we'd done it. Fortunately, they did.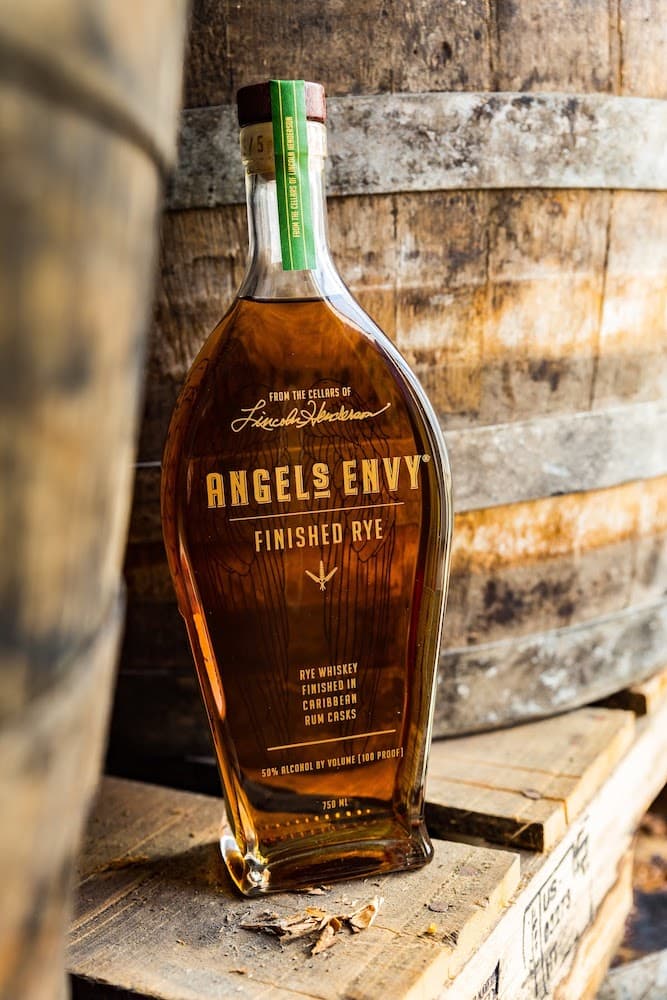 March 2013
Angel's Envy Releases its Rye Whiskey Finished in Caribbean Rum Casks
Wes Henderson was the mastermind behind our hugely popular third release, available only twice per year during the spring and fall. Wes experimented with over a hundred different types of rum casks before finding the perfect match for our 95% rye whiskey. If you've never had the pleasure of trying it, Angel's Envy Rye Whiskey Finished in Caribbean Rum Casks could almost be considered a dessert rye, and it's unlike any whiskey you've ever tasted before.
June 2013
Angel's Envy Cask Strength Bourbon Finished in Port Wine Barrels Named Best Spirit in the World by F. Paul Pacult's Spirit Journal.
Still in our infancy, we were delighted by this unexpected honor. This accolade was very important for our fledgling brand, and our annual Cask Strength release remains one of our favorite yearly endeavors.
July 2013
Angel's Envy Breaks Ground at Downtown Louisville Distillery
Lincoln, Wes, and his sons were all present to break ground on the site of Angel's Envy's distillery at 500 E. Main Street in Downtown Louisville. This was a hugely exciting day for the family, and one of the last public events that Lincoln was able to attend with his son and grandsons. We couldn't imagine a better culmination of a legacy and life's work than breaking ground on the site of our future distillery with three generations of family.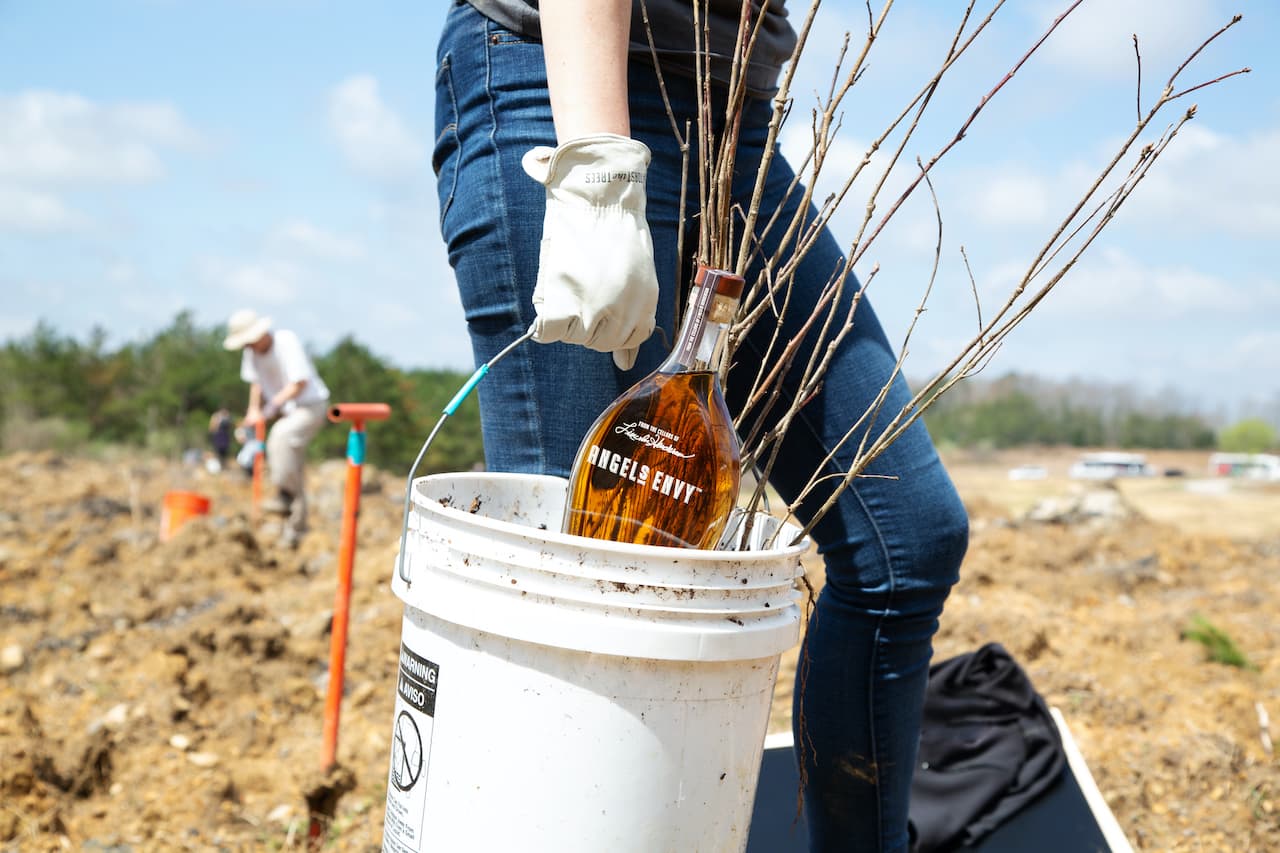 September 2014
Angel's Envy Launches "Toast the Trees"
In honor of September's National Bourbon Heritage Month, we wanted to give back to both our industry and fans of bourbon for generations to come. We created Toast the Trees with the goal of planting a new white oak tree (the source of the barrels used in bourbon) for every Angel's Envy drink or bottle photo shared with our #ToastTheTrees hashtag. Each year, the program has continued to grow, and we have now planted over 80,000 trees thanks to the support of our fans.
September 2016
Angel's Envy Fills First Bourbon Barrel at Our New Distillery
You can do all the planning in the world, but you'll still never be sure how that first new-make is going to taste coming off a brand new still. Luckily for us, we started with a legend and two stunning Vendome Copper stills, so our first bourbon was barreled and deemed worthy of envy.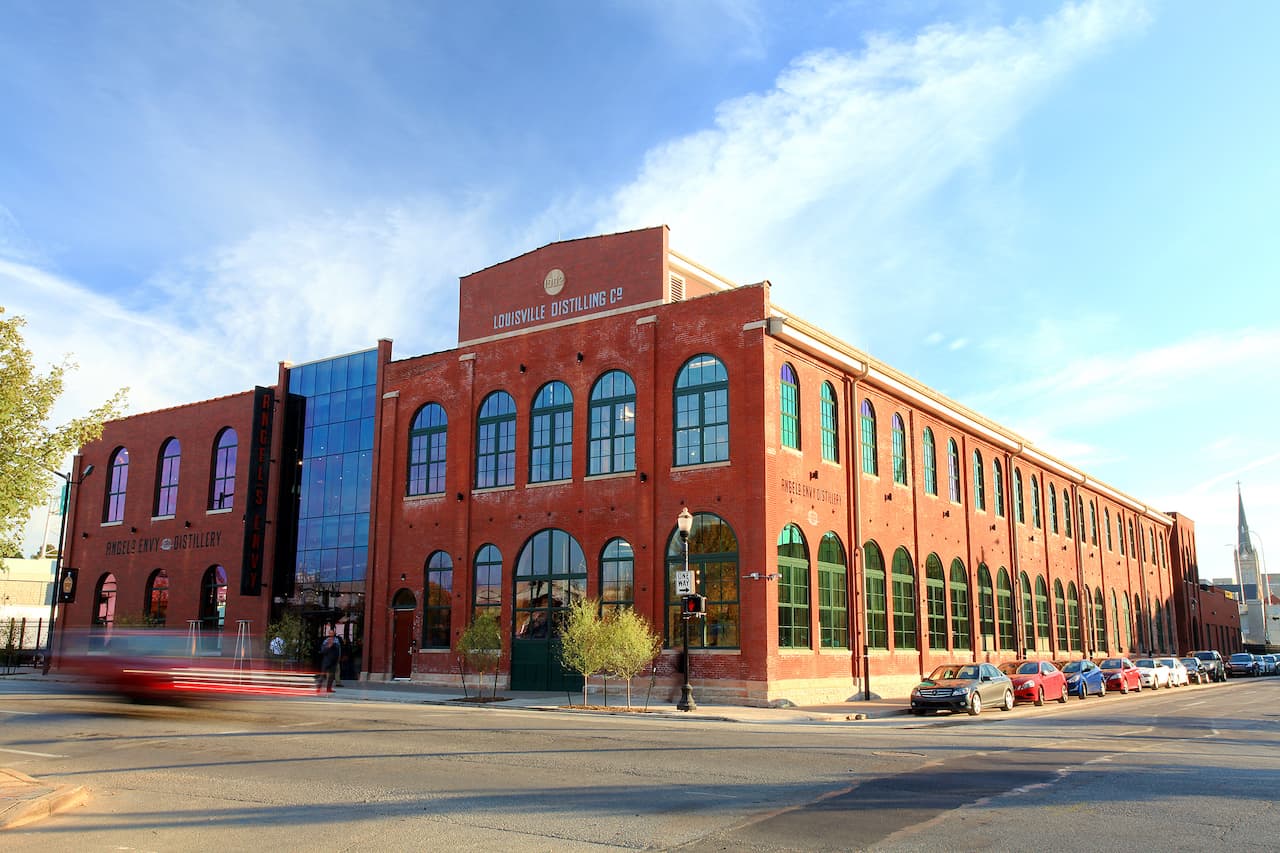 November 2016
Angel's Envy Opens Distillery to the Public
After over three years of construction, hard work, and polishing, we were thrilled to welcome the public into our new downtown distillery. Since that day, we've been delighted to share our home with the hundreds of thousands of visitors who step through our front door. Whether we've been lucky enough to provide our guests with a tour, tasting, class, or special event in our Finishing Room bar, the distillery never truly felt like home until we opened up our doors.
February 2017
Angel's Envy Joins the Kentucky Bourbon Trail
It may seem odd to people who work outside of distilling, but one of our favorite aspects about the industry is the other distillers whom we have the honor of working alongside. These are our peers, friends, and contemporaries, and having the opportunity to join so many other exceptional distilleries on the Kentucky Bourbon Trail is a point of pride for us.
October 2018
Angel's Envy Launches 500 Main Platform
We wanted to give our fans access and information beyond what's usually readily available, with behind the scenes videos, Q&A sessions, special events, and early announcements about our latest releases. 500 Main lets us do all of this and more, serving as a hub for our most dedicated fans.
February 2019
Angel's Envy Announces Cellar Collection with Release of Kentucky Straight Bourbon Whiskey Finished in Oloroso Sherry Casks
This was a very exciting and long-awaited release for us. At any given time, we're always experimenting with a number of new finishes, and this Kentucky Straight Bourbon Whiskey Finished in Sherry Casks was a Henderson family favorite. It was also the first new finished whiskey we'd launched since our Rye in 2013, and was named one of the Top 10 Spirits of the Year by the Robb Report and one of the 10 highest scoring whiskeys by Whisky Advocate.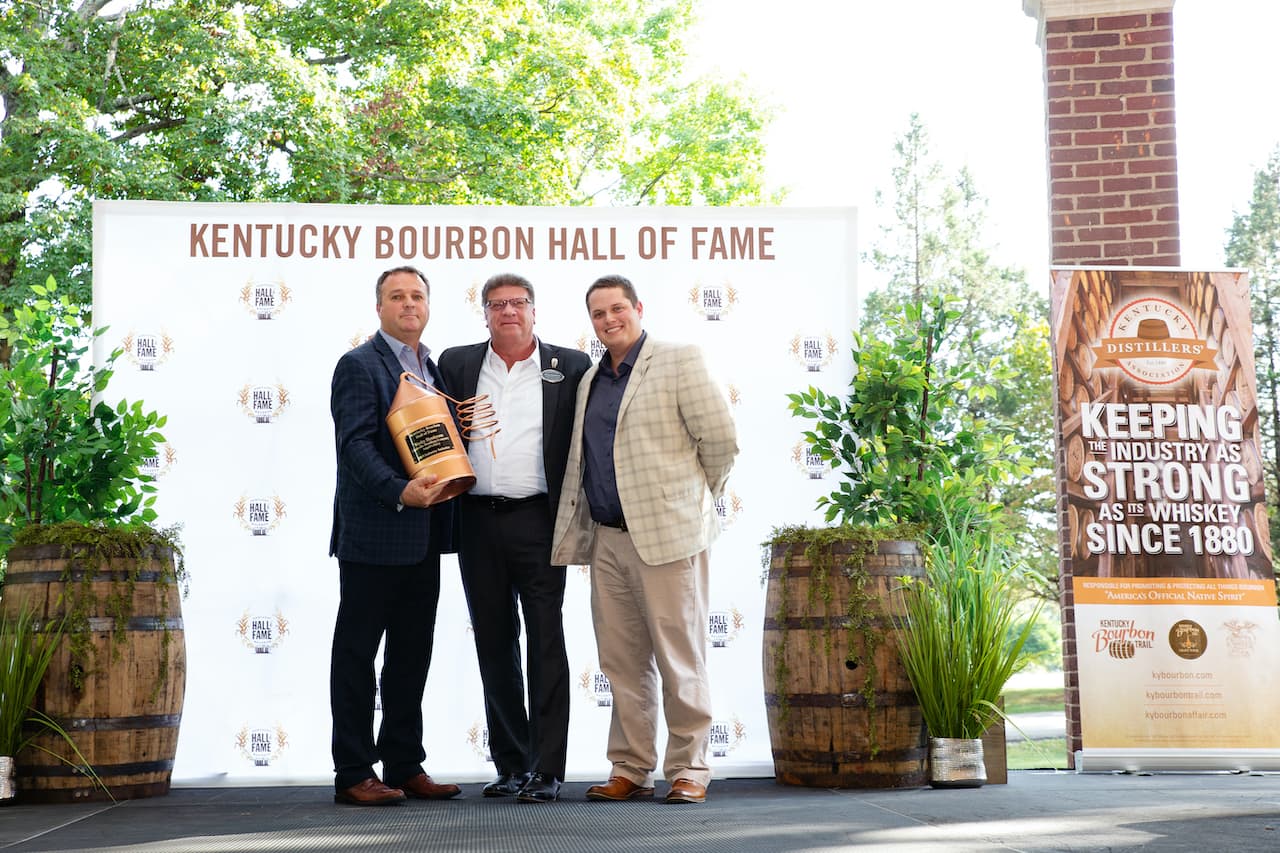 September 2019
Wes Henderson is Inducted into the Kentucky Bourbon Hall of Fame
It was a tremendous honor for Wes to be inducted into the Kentucky Bourbon Hall of Fame. Lincoln had been one of the inaugural inductees, and Wes was both proud and humble to have the opportunity to join his father alongside so many other notable distillers, ambassadors, and industry legends.
February 2020
Angel's Envy Launches Internationally
Angel's Envy first launched internationally in the United Kingdom, Australia, and Singapore with a series of exclusive events aimed at getting our whiskey into the hands of some of the world's best bartenders. With more countries to come, we're excited to share our whiskeys with the rest of the world.
February 2020
Angel's Envy Releases Cellar Collection Kentucky Straight Bourbon Whiskey Finished in Tawny Port Wine Barrels
For our second Cellar Collection release, we selected a 10-year old bourbon—among the oldest in our stocks—which we finished in tawny port barrels for an exceptionally rich, complex whiskey. We had high expectations after the overwhelmingly positive response to our first Cellar Collection release, and we were delighted with the reception, with the release being named the Best Bourbon of 2020 by Robb Report.
August 2020
Angel's Envy Announces First Founder's Collection Release
In honor of the 10-year anniversary of our Founder's Day on August 19th 2010, we are proud to introduce the Founder's Collection. These rare bottles will only be released to commemorate significant Angel's Envy anniversaries, milestones, and special occasions, and whenever you see one, you'll know that there's cause for celebration.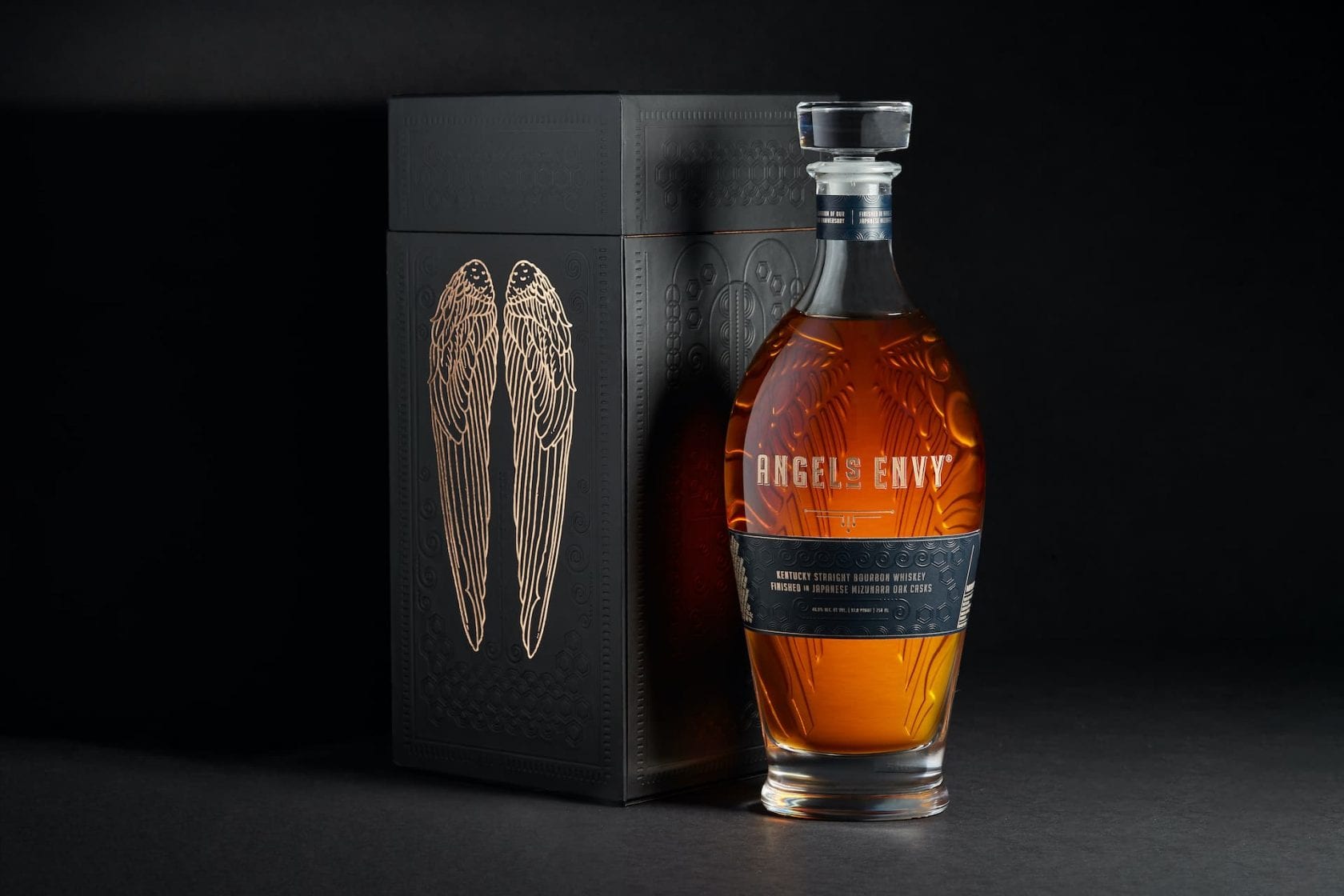 What's Next?
While we can't help but look back in fond remembrance of everything we've experienced along the way, it's important to continue to look ahead to the challenges and opportunities of tomorrow. But we will never lose sight of our founding values, and we hope that you will continue to enjoy the whiskeys we distill and finish. Thank you for your love, support, and patronage over these first 10 years—now cheers to the next 10!