Wes Henderson on the Lessons of Fathers to Sons & Daughters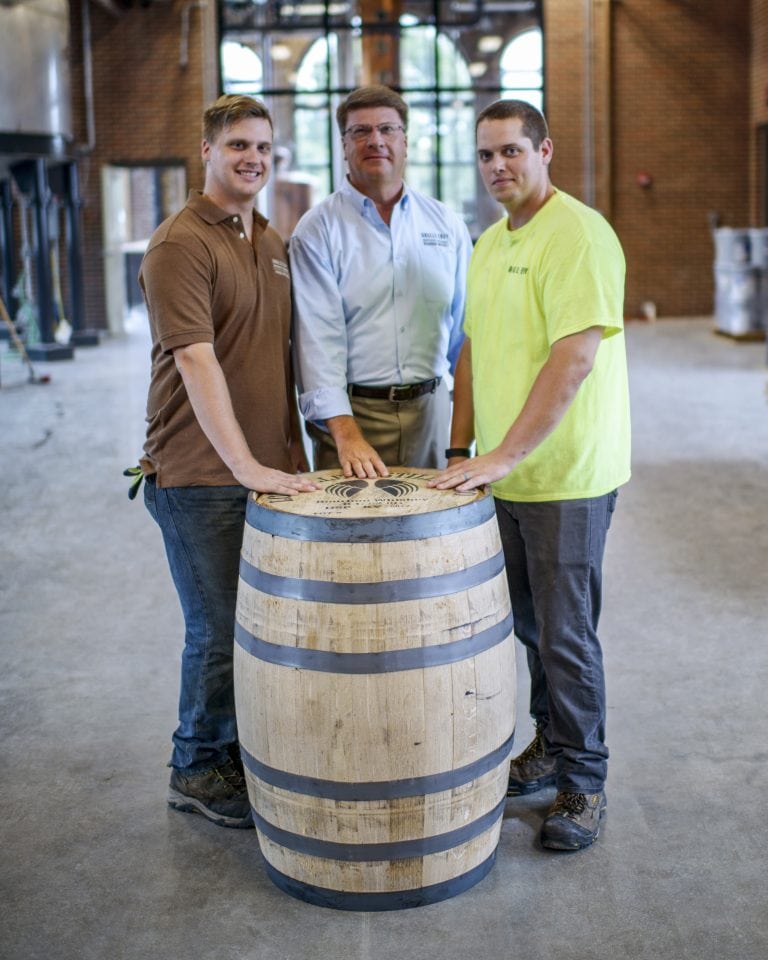 Father's Day has always been special for us, both as a company and for me personally. With six boys of my own, I'm very fortunate to have the opportunity to work with two of them (at least for now) almost every day, and that's one of the most important parts of the legacy that my Dad and I were trying to create when we decided to build a business together. Angel's Envy has always been about more than creating exceptional whiskeys, it was our chance to really do something together as a family.
I had always wanted to work with my father. He truly was a pioneer of bourbon and whiskey distilling, and to have had the opportunity to work alongside and learn from him was an experience that I will always treasure. What still amazes me is that he'd already made his mark in the industry, yet he wanted to be back in the game with his family.  He'd been named a member of the Bourbon Hall of Fame, been designated a Lincoln Henderson Day, and he'd crafted a portfolio of truly excellent whiskeys over the course of his career. His status was assured. He could have rested on his laurels and been fondly remembered. Dad didn't have anything left to prove.
My father was willing to put himself back out there and push American whiskey even further. That's one of the biggest lessons from Dad that stays with me; no matter how good you've done, you can always do better. You must have the courage to always challenge yourself, to stay restless and hungry, and to always be open to a better way of doing things. For me, that means never playing it safe. When we were first considering what type of whiskey we wanted to lead with, we could have gone with a standard bourbon and called it Lincoln's Reserve, and it probably would have done fine, but it wouldn't have stood out like Angel's Envy.  It's a good thing to listen to your father, and I hope my boys read this.
I am incredibly lucky. I'm blessed with smart, talented and genuinely good children, and an incredible wife and partner. While I've certainly tried to encourage my father's same desire to always improve and grow with them, the important thing for me is that they love the work that they're doing, and enjoy the people they're working with. We make whiskey every day. It should be fun. Judging from the excellent work that they do, my sons Kyle and Andrew get it. They're learning these family lessons, and I'm inspired by their accomplishments and contributions every day.
This is a remarkable industry to be a part of, and while you have to understand and respect the tradition and history that came before, I hope that future generations of Hendersons are never afraid to embrace progress and keep pushing the boundaries. I can't wait to see what they build.
Happy Father's Day to all the Dads who want to create a better world for their children,

Wes Henderson
Co-founder & Chief Innovation Officer
Angel's Envy