Looking Back on Our 3rd Anniversary
at 500 E. Main Street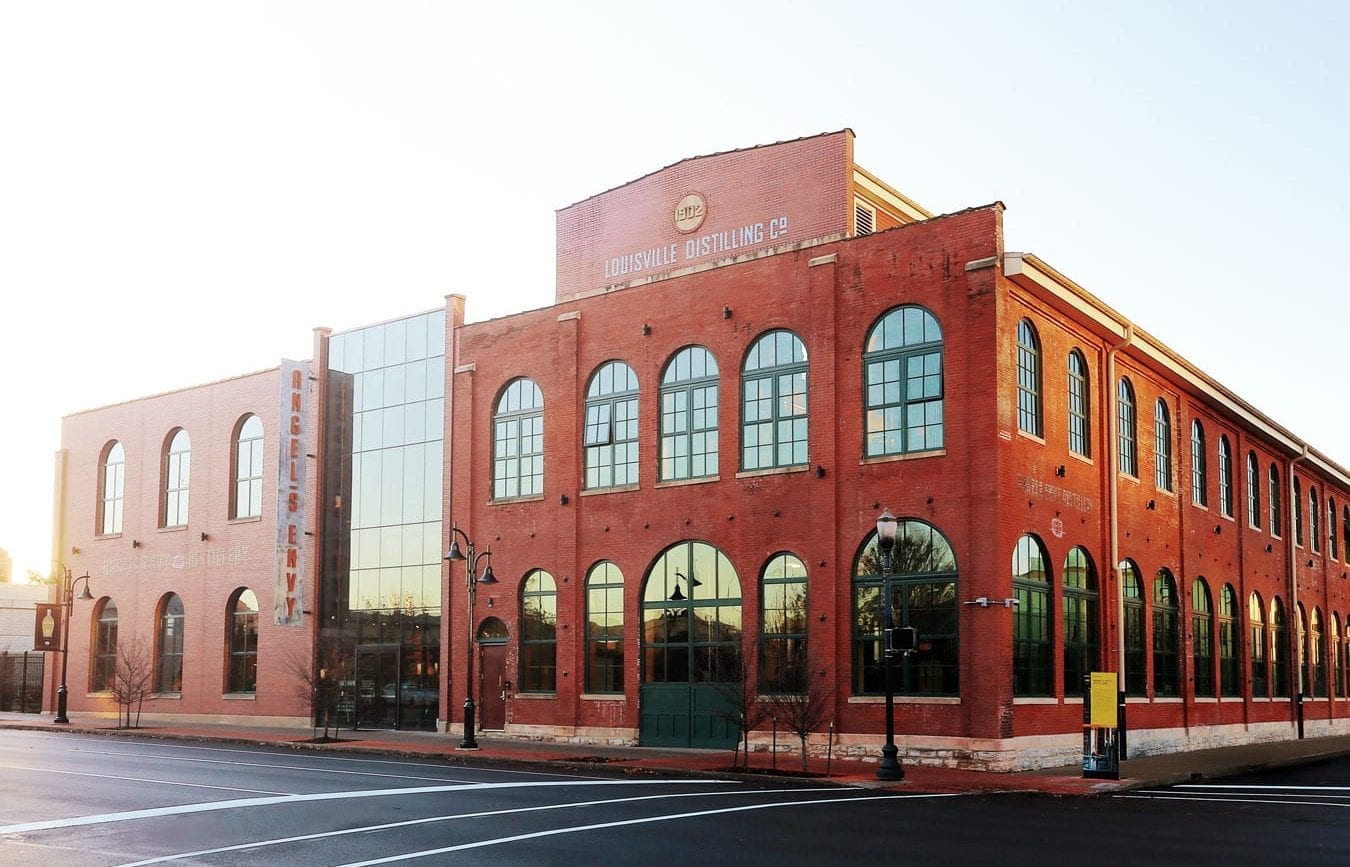 Built in 1902, the future site of our distillery was first occupied by The American Elevator & Machine Co. Eventually, they ceased their operations, and Vermont American (then the American Saw & Tool Co.) repurposed the space in 1947. They shipped their first and, at the time, only product out of the building in 1948: a single type of saw blade. Vermont American expanded their business quickly, and by 1986, they had outgrown their Louisville manufacturing center and relocated, leaving the building untouched until July 9th, 2013.
On that day in July, three generations of Hendersons came together to break ground on the site of our new distillery, ushering in the next chapter of our, at the time, still very small business. We were optimistic, but we had no idea what we were in store for with our beautiful new home at 500 E. Main Street.
We filled our first barrel on September 3rd of 2016 and opened our distillery to the public two months later on November 19th. The response has been overwhelming at times; this past year alone, we welcomed nearly 100,000 guests through our doors. On the production side, we've added four new fermenters, as well as two additional shifts since we started distilling, and we're currently distilling around the clock.
The hard work has all been worth it. We're currently in the Top 5 TripAdvisor attractions for downtown Louisville, and we're eternally grateful that people seem to enjoy visiting us and learning about what we do. To better accommodate your increasing interest, we've even added a new Inside the Barrel Tour, as well as several different cocktail classes and a number of special events throughout the year. We're also proud to announce that our Distillery Guardian, Julie Mayfield, just won the Louisville Rose Award for Best Tour Guide, and we couldn't be prouder to work with exceptional and passionate professionals like her. 
We wouldn't be where we are today without all the support you've shown us over the years, and we will never stop working to make the best possible whiskeys and distillery experiences for our friends and neighbors. If you'd like to join us for a tour, special event, or cocktail class, we're open to the public Monday, Wednesday, Thursday, Friday, Saturday and Sunday by online reservation only. Thank you, and we hope to see you at the distillery. 
Reserve your distillery experience here: