Wes and Kyle Henderson on the History of Our Cask Strength and the 2018 Release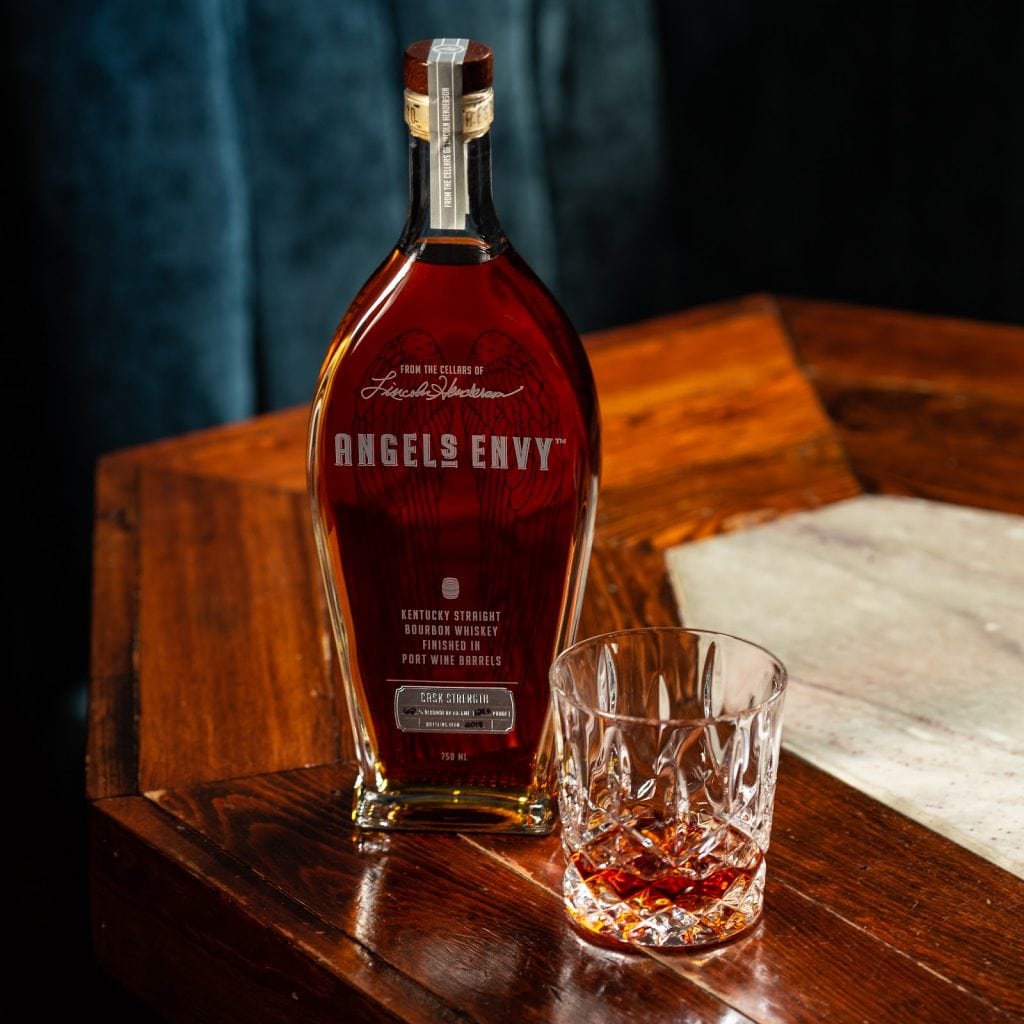 Released in 2012, our first Cask Strength was not a sure thing. We were a relatively new brand that had launched with a Kentucky straight bourbon finished in port wine casks, at a time when very few other distilleries had explored secondary finishing. We just hoped that there would be an audience who appreciated what we were doing.
Lincoln, Wes and Kyle Henderson had set aside a few exceptional barrels with no concrete plan, other than these barrels were delicious, and they wanted to share them. Wes, Co-Founder and Chief Innovation Officer, explains,"We had initially set aside about a dozen barrels. We weren't sure what we were going to do with them, but they were special. Maybe one would have a particularly striking chocolate note. Maybe another would have a distinct plum flavor. But for whatever reason, this handful of barrels stood out. So when the conversation came up with the team, we thought we've got this whiskey set aside. It'll be perfect. We can do a few hundred bottles of something really special. Why don't we use those for an unfiltered barrel proof? In that first year, the initial 600 or so bottles we released were quite literally unfiltered. We dumped it right into the filler rather than running it through our filter, which picks up the particulate. So for the first year, there was a lot of wonderful particulate floating around in those bottles."
Unfounded Uncertainty
We released an extremely limited Cask Strength edition of our signature spirit—and when we say limited, we mean a few hundred bottles available in Kentucky and Tennessee. At the time, we weren't sure that anyone was even paying attention. Kyle, now our Production Manager, had his doubts. "Honestly, I wasn't expecting it to do as well as it did. Lincoln probably did. He always had a special understanding of the industry. I knew it was good, but it was such a limited release that I really thought it would mostly excite brand enthusiasts. I was floored by the good ratings and cross-over appeal. We were just amazed by Spirit Journal's "Best Spirit in the World" review."
Kyle explains, "We're always looking for more, but we're not going to specifically barrel whiskey for this product. It's special. You can't fake it. People would know immediately if we ever tried. Don't get me wrong, our flagship bourbon is exceptional, but these barrels are just a step above. Maybe there was more port in a particular barrel, there are a lot of factors that can go into the nuances in flavor. And we're always tinkering to find new ways to draw out these subtle differences."
On the 2018 Release
Lincoln may no longer be with us, but his legacy lives on in his son Wes and grandson Kyle, who work each year to identify those once-in-a-lifetime barrels, pull them aside and finish them to perfection. Each release is utterly unique, and as close to unfiltered as we're comfortable serving. Our 2018 release is certainly clearer than a couple of our previous offerings, but the flavor is particularly remarkable. On the nose, you'll notice rich aromas of banana, honey and lightly burnt wood. On the palate, you'll taste caramel, raisins, cola and an herbaceous quality. The finish is exceptional, with notes of dark chocolate, heavy toasted oak and fresh figs. At 124 proof, it's substantial, but deceptively smooth. If you're a Cask Strength collector, this release is not to be missed. But if you've never tried one of our Cask Strength releases before, this is an excellent year to start.