A Look at Arbor Day and Our Toast the Trees Partner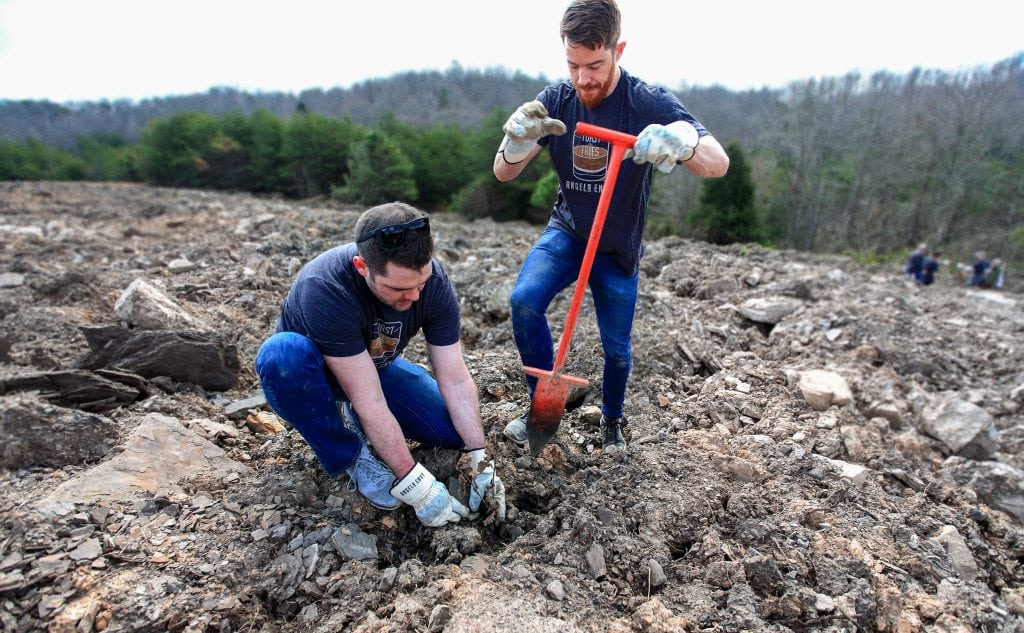 When we launched our Toast the Tree program five years ago, we wanted to help ensure that forests of oak trees would stand tall for future generations. During the second year, we were fortunate to partner with Arbor Day Foundation, and we've been working with them to reclaim national forest areas scarred by strip mining ever since.
The Origins of Arbor Day
Arbor Day has a surprisingly long history—the first recorded tree planting festival was held in the Spanish village of Mondoñedo in 1594. In 1805, a local priest of the small village Villanueva de la Sierra revived the practice.
 While Napoleon was ravaging Europe with his ambition in this village in the Sierra de Gata lived a priest, don Juan Abern Samtrés, which, according to the chronicles, "convinced of the importance of trees for health, hygiene, decoration, nature, environment and customs, decides to plant trees and give a festive air." The festival began on Carnival Tuesday with the ringing of two bells of the church, and the Middle and the Big. After the Mass, and even coated with church ornaments, don Juan, accompanied by clergies, teachers and a large number of neighbours, planted the first tree, a poplar, in the place known as Valley of the Ejido. Tree plantations continued by Arroyada and Fuente de la Mora. Afterwards, there was a feast, and did not miss the dance. The party and plantations lasted three days. He drafted a manifesto in defence of the trees that was sent to surrounding towns to spread the love and respect for nature, and also he advised to make tree plantations in their localities. — Miguel Herroro Uceda, Arbor Day 1805
North American Roots
Arbor Day officially made its debut in North America in 1872 thanks to J. Sterling Morton. A Nebraskan, Morton was also a newspaper editor and a respected agriculturalist with a deep appreciation for trees. He saw it as his mission to educate his fellow Americans on forestry.
Over the next few decades, other conservationists began to raise their voices, eventually guiding President Teddy Roosevelt to broaden his message of conservation. On April 15, 1907, Roosevelt issued the "Arbor Day Proclamation to the School Children of the United States" — a program created to teach the importance of trees and forestry to young students.
Growing a Partnership
Arbor Day Foundation was created in 1972 in honor of America's centennial of the first Arbor Day. Today, they're the largest non-profit membership organization in the world, and their mission has remained unchanged: "to inspire people to plant, nurture and celebrate trees." J. Sterling Morton's Nebraskan mansion is now the site of the Arbor Lodge State Historical Park and Arboretum. He would've liked that.
We're proud of our work with Arbor Day Foundation. With their help, we've planted 45,000 trees, which is a small but growing percentage of the 250 million trees (and counting) that Arbor Day Foundation has planted since its founding. This year, we aim to plant 30,000 trees, our largest number yet in a single year. Learn how you can help us restore beauty and a healthy habit to our land when you join us as we #ToastTheTrees this September.